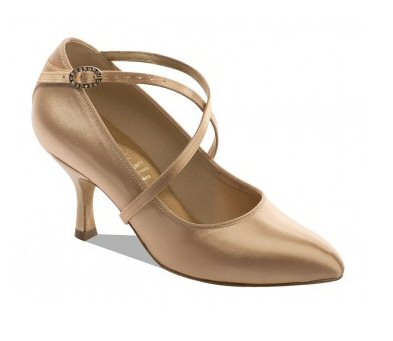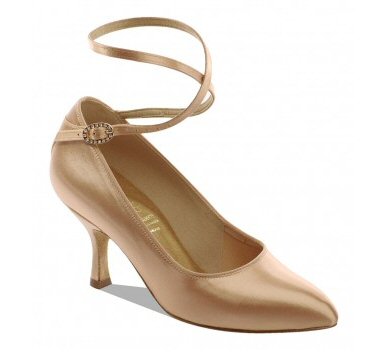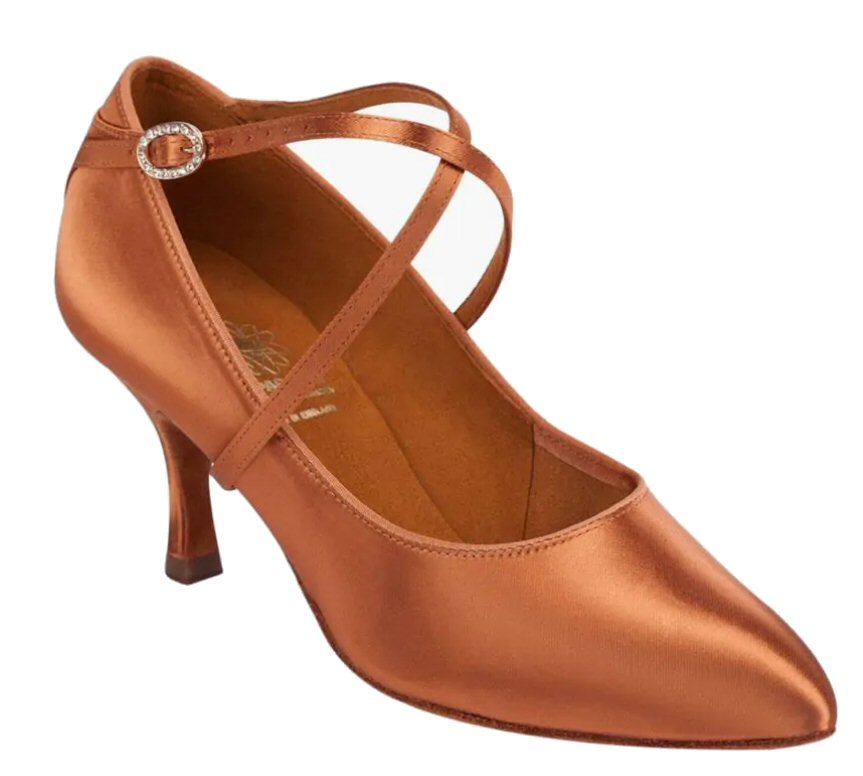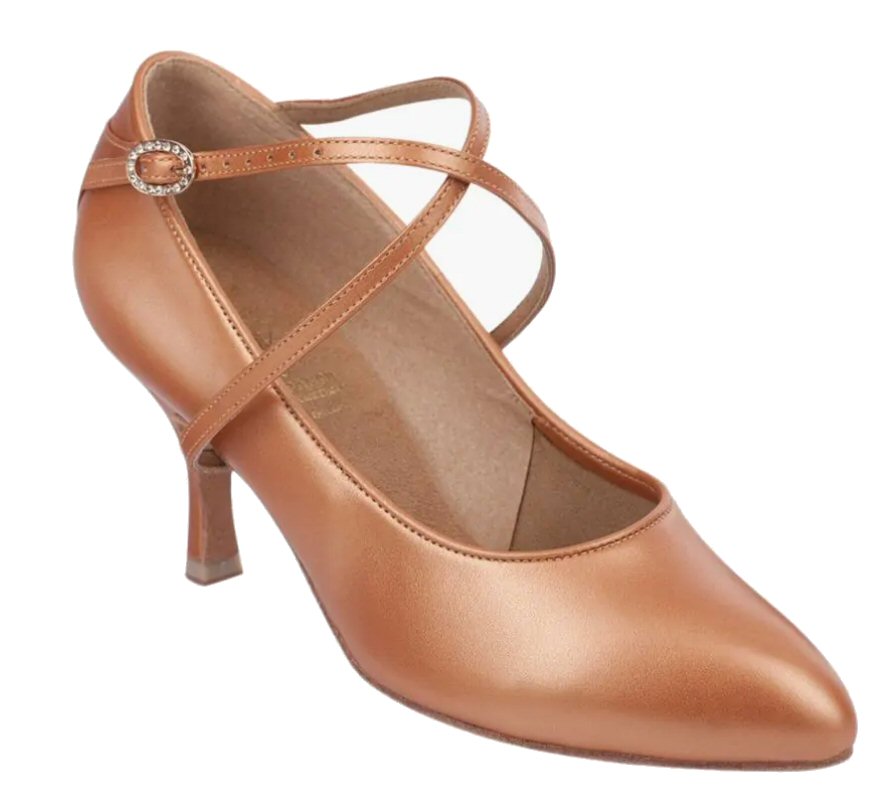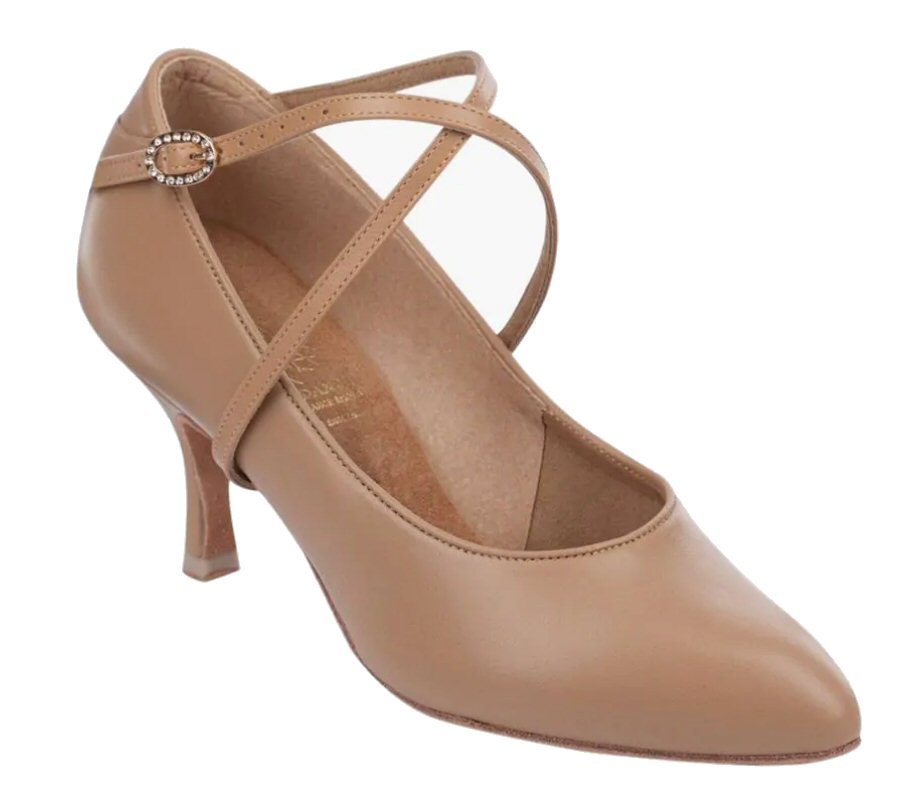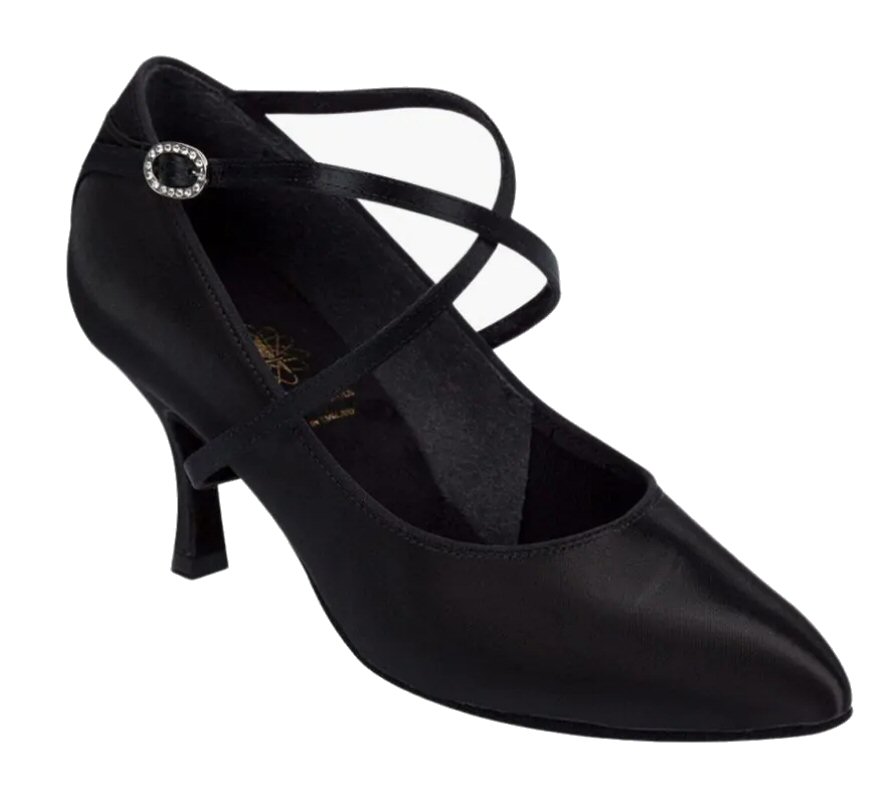 Style 2003 - Special order Price £109.00 excl.VAT

With two way fastening strap and oval crystal buckle. This style is similar to style 1003, but it has an ankle strap. It is also similar to style 2016 but it has pointed toe. NOTE: Pointed toe court shoes are approximately half size bigger than the rounded toe court shoes. So in this style you should order 0.5 size smaller than in any round toe shoes.
Traditional oval crystal buckle.
Fitting: Regular, Wide, Extra Wide, Narrow. Heel: 2" contour, 2.5" contour .