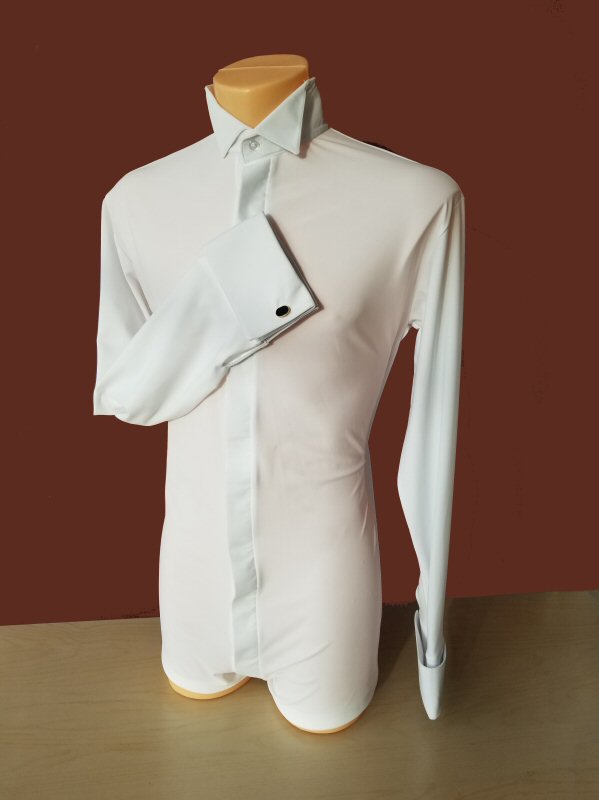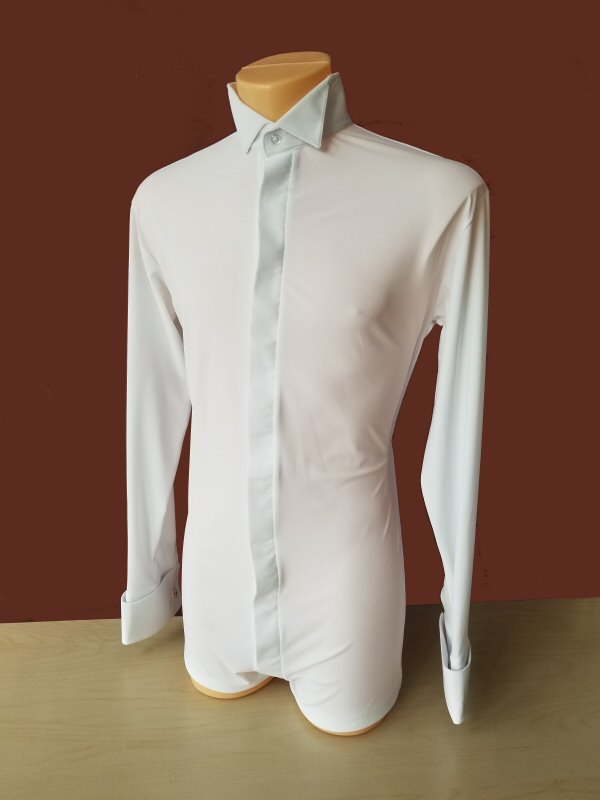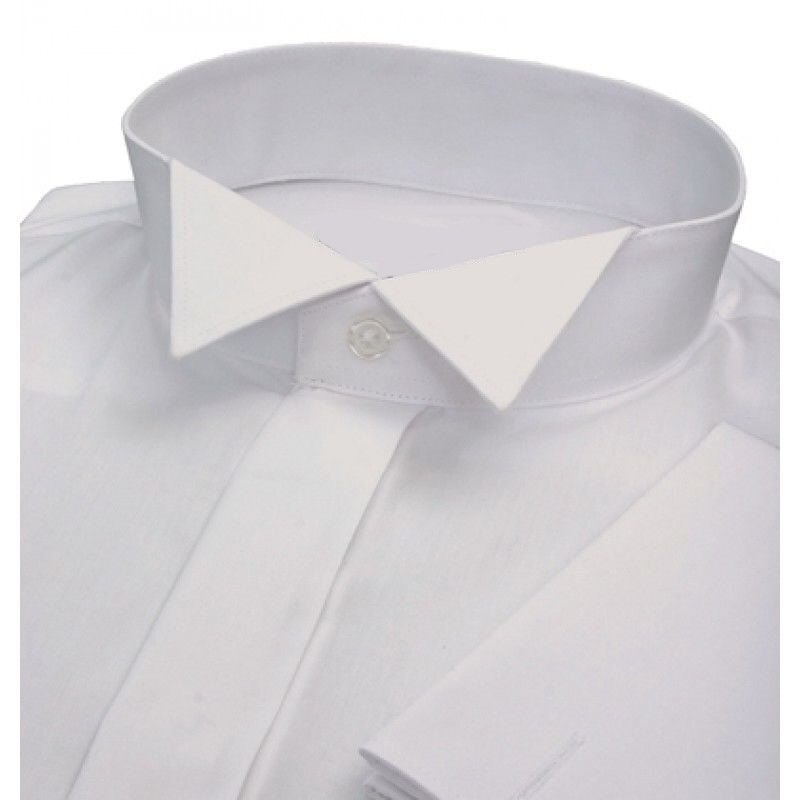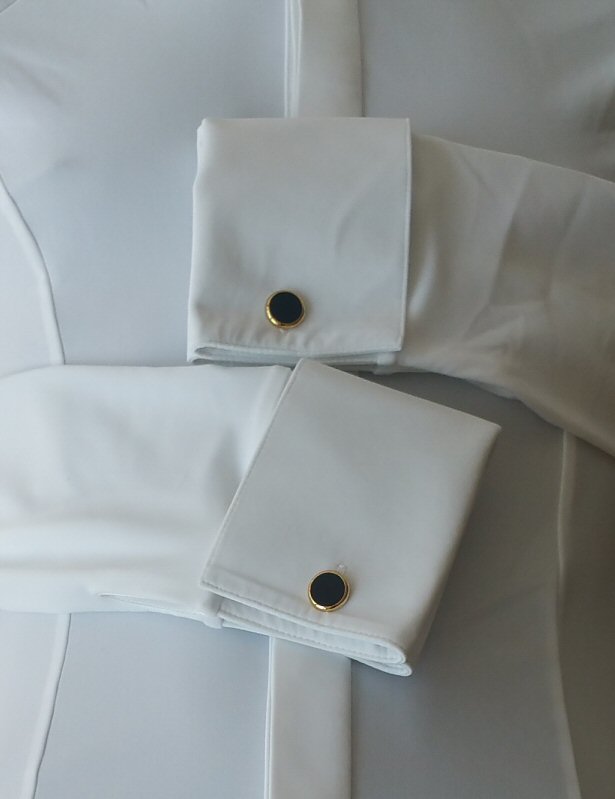 E-MS171W Wing collar shirt, stretch crepe, double cuffs for cufflinks - Price £90.00 excl.VAT

This shirt is the same as E-MS171 shown above, but comes with a formal WING COLLAR.

Very soft, two way stretch crepe. With buttons behind a front pleat, collar and cuffs. The shirt is built on shorts, so it will never pull out from your trousers.

Apart from standard stock sizes this shirt can be made to your own size for £10.00. surcharge. Just select "custom size" in the size selection box and send us your: collar size, chest size, waist size, length of sleeve measured from armpit to the wrist.