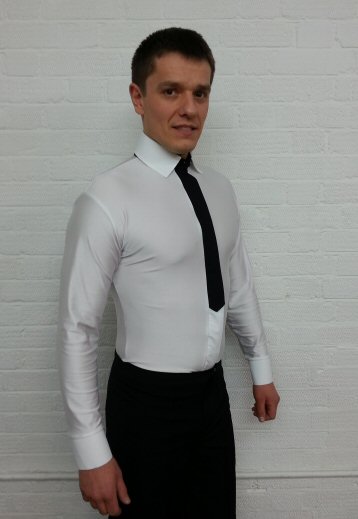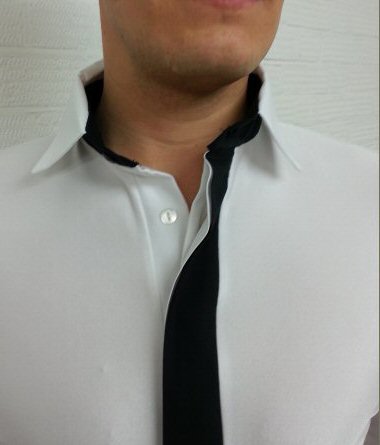 E-MS051 Mens body Shirt with Fake Tie - Price £79.00 excl.VAT

Soft, two way stretch crepe. This shirt is built on boxer shorts, so it will not pull out from your trousers. It also has a fake tie as part of the shirt design, so you do not have to wear a real tie or bow-tie.

Apart from standard stock sizes this shirt can be made to your own size for £10.00. surcharge. Just select "custom size" in the size selection box and send us your: collar size, chest size, waist size, length of sleeve measured from armpit to the wrist.