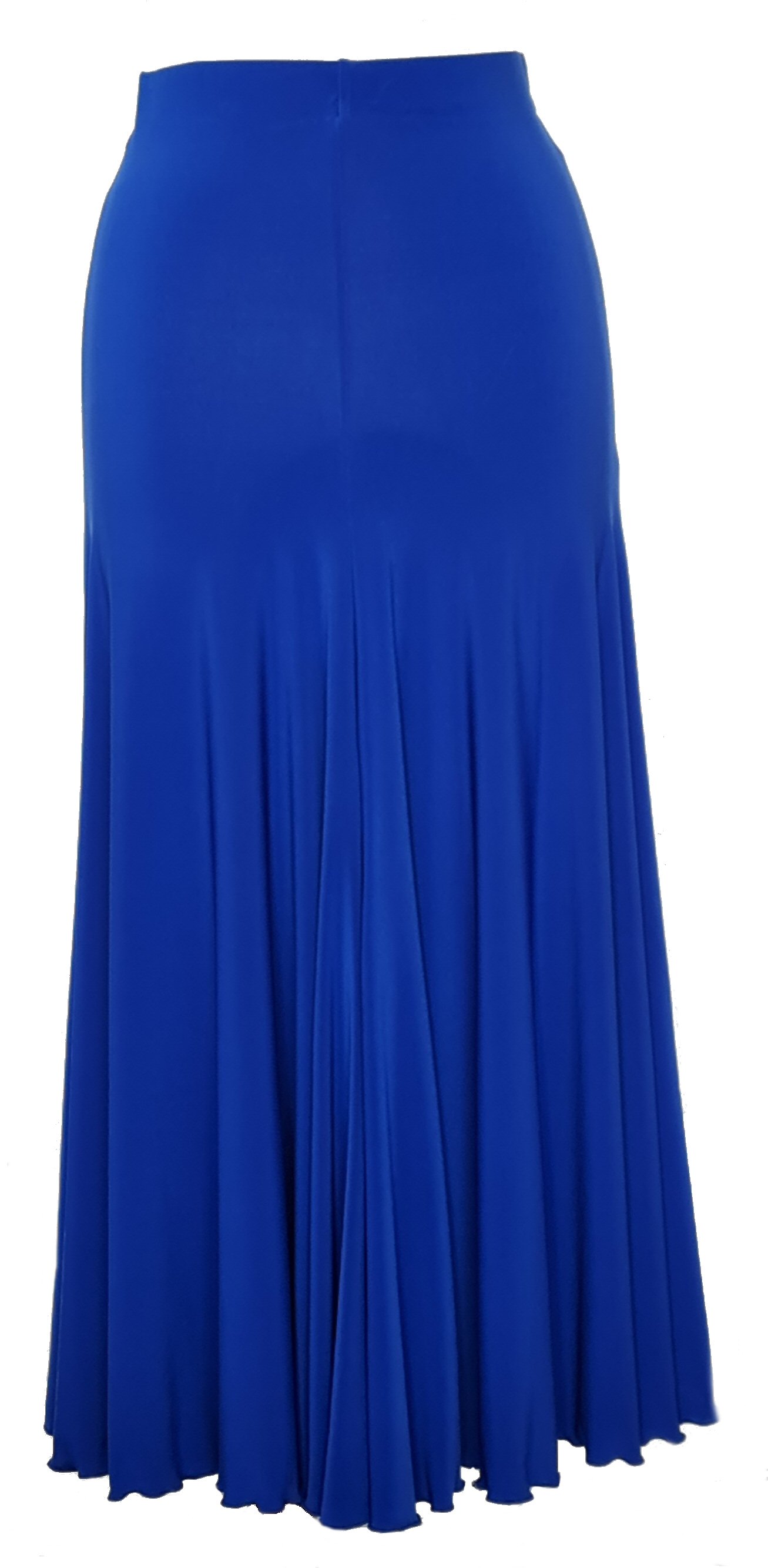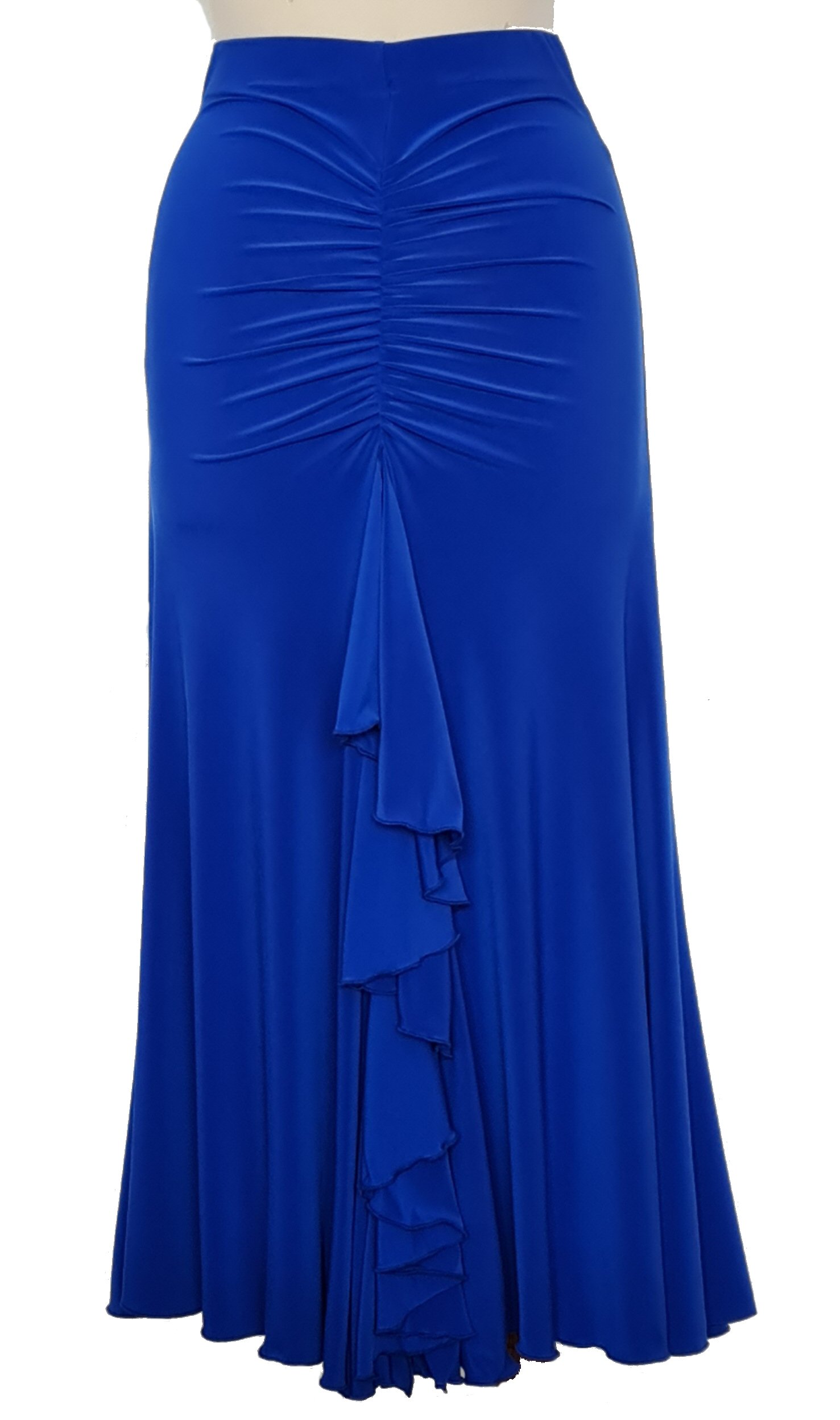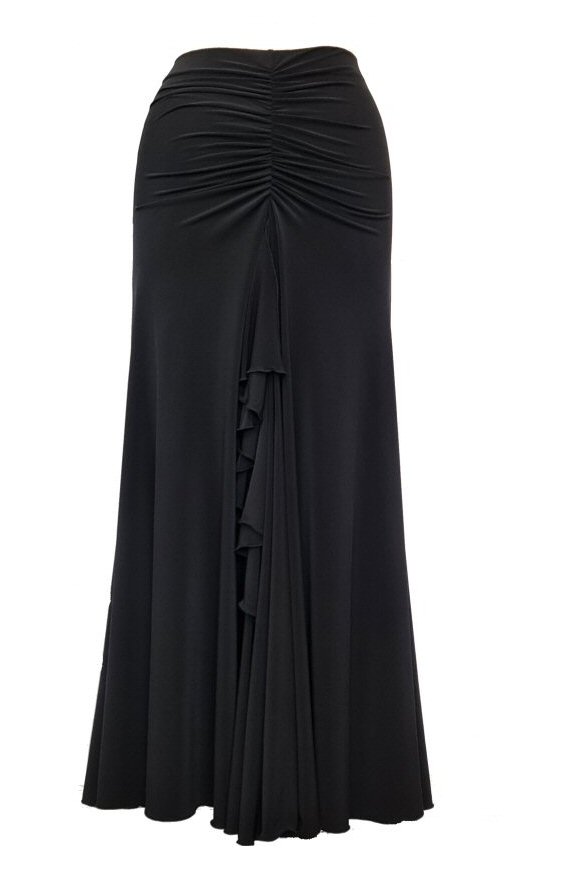 E-S251 Ballroom skirt with back frill and ruching £79.00 excl.VAT

Lovely panel skirt, with a long, flowy back frill and ruching on the back. Elasticated waist.

Model height is 5ft 8in (172cm) and the skirt length is 35" (89cm). Other lenghts available.

Available in UK sizes from 6 to 18. It can be made in any of the 11 colours shown on the sampler. It can also be made in Custom size.