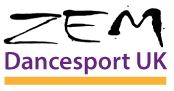 Did you know that:
Some competitive dance couples received from The Queen the higest possible honours: the M.B.E. (Member of the British Empire) for their achievements in competitive dancing. They are: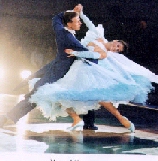 Marcus and Karen Hilton, M.B.E.
2 times Am Latin World Champions
Am 10 dance World Champions
Pro 10 dance World Champions
9 times Pro Standard Champions
7 times Pro Open British Standard Champions
8 times UK Pro Open Standard Champions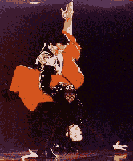 Donnie Burns and Gaynor Fairweather, M.B.E.
14 times World Professional Latin champions
5 times Grand Slam Winners


Bill and Bobbie Irvine, M.B.E.
Former World Professional Modern and Latin Champions


Peggy Spencer, MBE


Eva Allen

Welcome to The Home of Ballroom Dancing

The original online resource on competitve Ballroom Dancing, now renamed Dancesport.