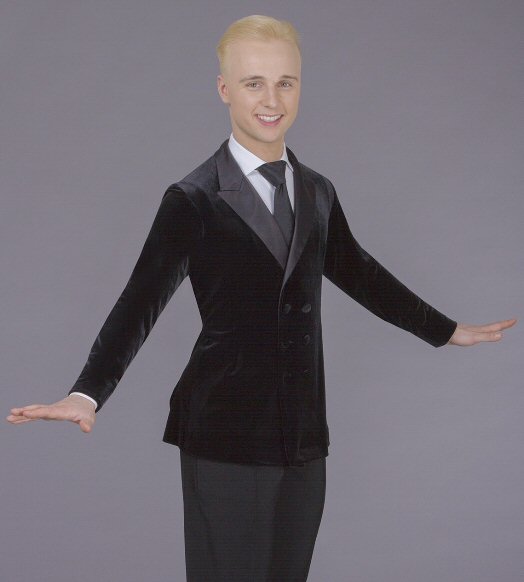 DSI-4007 New American Smooth Jacket Price £279.00 excl.VAT

Made from black smooth Velvet this jacket is as light as a Latin shirt, yet it looks like a formal jacket. The jacket is cut to fit the body closely with the slim-fitting sleeve offering a clean tailored look. Itís also very lightweight in construction, so it wonít restrict the dancer in any way in all types of movement.

This item requires production, so please allow up to 6-8 weeks for delivery. Please send also your measurements for chest, waist, hips and required length from shoulder top to hem.