You will never feel the blues, till you get the proper shoes...

Need the shoes really fast? Check our SALE STOCK for discounted shoes available today.


RAY ROSE:
Bryan Watson's and Carmen's favourite, said to be the most professional and competitive shoes
Ladies Latin
Ladies Latin X-range


Ladies Ballroom
Ladies Practice
Men Latin
Men Ballroom
Girls | Boys


Shoes for VEGANS
are now available from us! Any model made by International can now be ordered with Vegan soles:
Mens Ballroom shoes
Mens Latin shoes
Ladies Ballroom shoes
Ladies Latin shoes A-K
Ladies Latin shoes L-Z
Ladies Social dance shoes
Girls shoes
Boys shoes
Vegan soles are made as special orders, subject of 3-4 weeks production time.


SUPADANCE
You can now order any shoe model with either Traditional buckle or Hook buckle. See:
Ladies Ballroom
Ladies Latin p1
Ladies Latin p2
Ladies Social shoes
Ladies Designer shoes
Ladies Crystal collection
Ladies Practice
Ladies Argentine Tango
Girls shoes

NUEVA EPOCA:
ARGENTINE TANGO SHOES
2016/2017 Catalogue
for ladies 6cm heel
for ladies 7cm heel
for ladies 8cm heel
for ladies 9cm heel
for men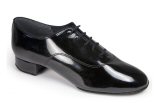 CONTRA PRO by INTERNATIONAL:
Is it the most advanced competitive mens ballroom shoe ever? check it out
also:
Mens Latin shoes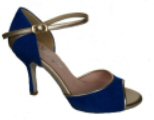 VOLVER FOR LADIES:
Shoes on LEATHER or SUEDE soles
Strictly Argentino
Open toe Sandals
Closed toe shoes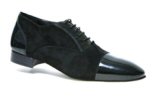 VOLVER FOR MEN:
Mens Classic range


INTERNATIONAL:
Plaited range
for Latin and Social dancers.
Now with new models added for 2013



SUPADANCE style 1176:
NEW: This shoe allows you to practice dancing in stiletto heels for many hours without any straps cutting into your foot. See Ladies Latin T-bars


INTERNATIONAL:
Sequin range
for Latin and Social dancers



INTERNATIONAL:
Crystal range for Latin and Social dancers. Now with added colours.


CINDINI:
New designs of soft and well padded shoes
for Latin Ladies
and Unisex Training sneakers